Hello52 - Logic Utility for DHD
---
Hello52 is a protocol converter and logic utility for the Series 52 range of mixing consoles from DHD audio GmbH.
The main purpose is to forward logic changes from one core to one or more other cores. Unlike Global Logics, Hello52 uses TCP connections and can bridge between cores that are in separate subnets or Toolbox projects.
Hello52 can act as a replacement for Global Logics in mixed environments with older (Firmware 7.x or 8.x) and newer (Firmware 9.x) DHD consoles.
---
Features
Current features include:
Supports all Series 52 (RX2, SX2, 52/MX, 52/TX, 52/DX, 52/RX, etc.) consoles and cores, as well as RM4200D with TCP/IP-enabled core.
Connects via TCP/IP to one or many cores using DHD External Control Protocol (ECP, TCP port 2008).
Forwards logic changes on one core to other cores using user-definable "rules".
Logic captions can be imported from your Toolbox project, or edited manually.
Ability to send e-mail notifications on selected logic changes.
Automatic logging of all logic events to disk.
Coming soon:
Virtual Core: Logics from multiple cores can be aggregated into a "virtual core" that 3rd party software can connect to via ECP.
Additional protocols: Ember+, D&R, Axia, WheatNet, ….
---
Screenshots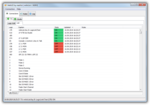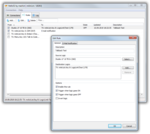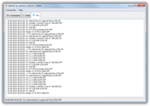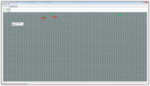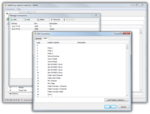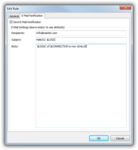 ---
Availability
Hello52 is now in public beta. Trial versions can be found on our downloads page.
Please contact sales@mairlist.com for pricing information.